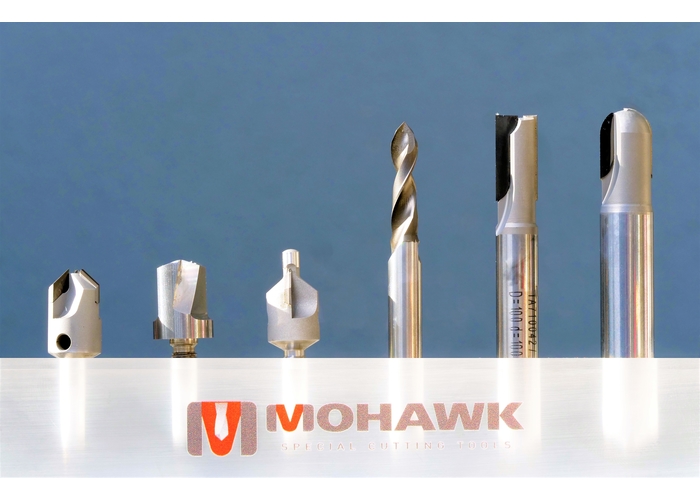 Mohawk Special Cutting Tools specialises in the manufacturing of high performance PCD/CBN/CVD tooling, designed according to customer requirements.   
Aerospace 
The aerospace industry worldwide has progressively moved more towards CFRP and GFRP materials, as airframe weight drives the economics of aircraft operations. Machining these new strong, durable, lightweight and fibrous materials requires new technology. That technology is  Polycrystalline Diamond (PCD) tooling.The ability to mill and drill CFRP/GFRP faster, more cleanly, at lower temperatures and with lower tool forces means CFRP/GFRP airframe components can be produced more efficiently and rapidly. And that means finished components can be delivered for assembly with shorter lead times – allowing airplane manufacturers to deliver to customers on shorter schedules. Mohawk utilises the finest grades of PCD and can taylor the grade to specific applications. See PCD grade options below.
– Significantly increased wear resistance over traditional coated carbide drills
– Tool life more than 10 times longer than tungsten carbide drills
– Consistent performance over the tool life
– Improved hole quality
Our tooling range:                                                                
PCD Drills

Full PCD Tip and Chevron Tip
– Almost infinite flexibility in drill point geometry

CounterSinks
PCD Routers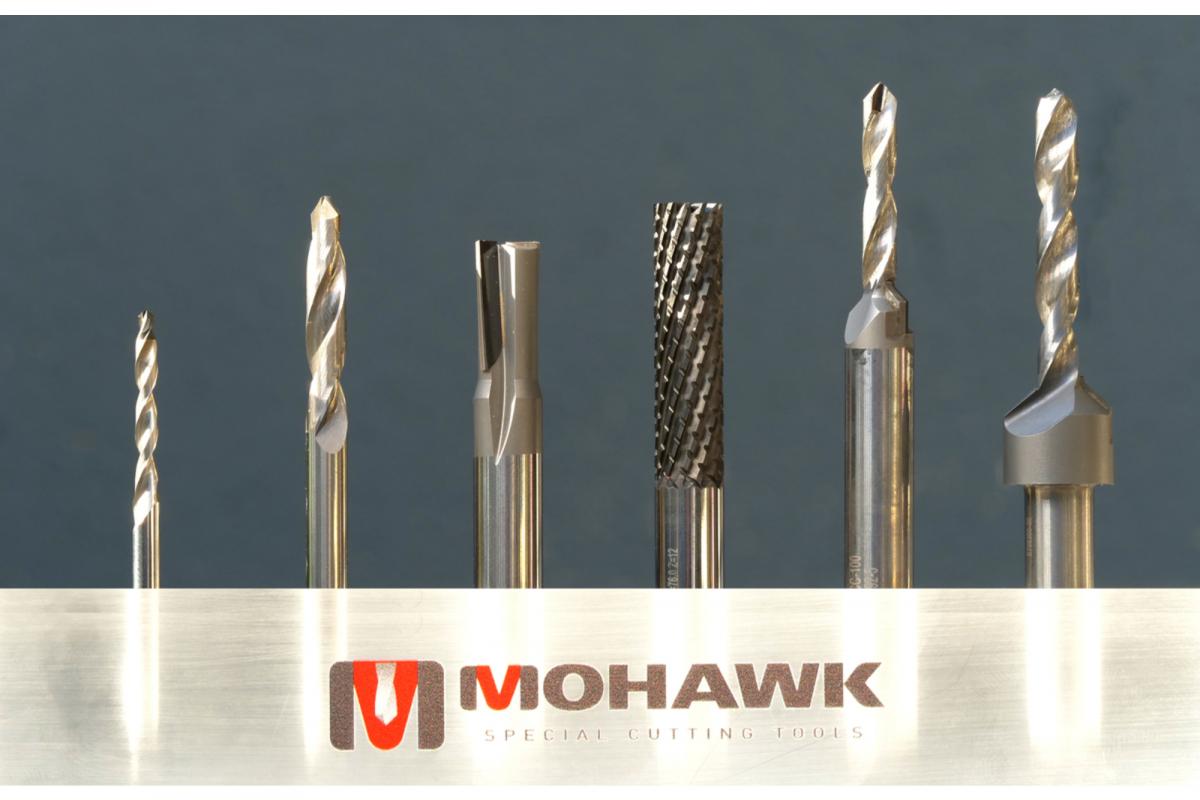 Automotive
Mohawk's PCD range is designed, developed and manufactured for use in a large number of precision machining applications in the automotive industry. The reliability requirements for each automotive component demands stable, precision production processes.
We work closely with our customers to develop specific tooling geometries, that successfully allows them to develop solutions which meet their custom requirements. Demanding automotive applications require our customers to utilise Polycrystalline Diamond (PCD) and Polycrystalline Cubic Boron Nitride (PCBN).
All cutters are made to customer specifications or drawing.
Drills
Step Drill
Burnishing Drill
Reamer
Step Reamer

PCBN material is used in applications such as cam and crank shaft grinding, and the rough and finish grinding of steel gears.

 

PCD Grades

We supply our PCD tooling with the option of different grades of PCD to suit specific application.